Planning your short stay in Amsterdam? This aparthotel offers everything you need
Planning your business trip to the Dutch capital? Always wanted to live in Amsterdam for a while? Or are you going on a short holiday with the kids? Whatever the reason for your short stay: at ID Aparthotel Amsterdam you will feel at home – before you've even arrived.
ID Aparthotel at Amsterdam Sloterdijk
Let us introduce ourselves: we are ID Aparthotel. Known for our spacious and fully equipped apartments and hotel facilities, like sauna, fitness and restaurant. Famous for our croissants.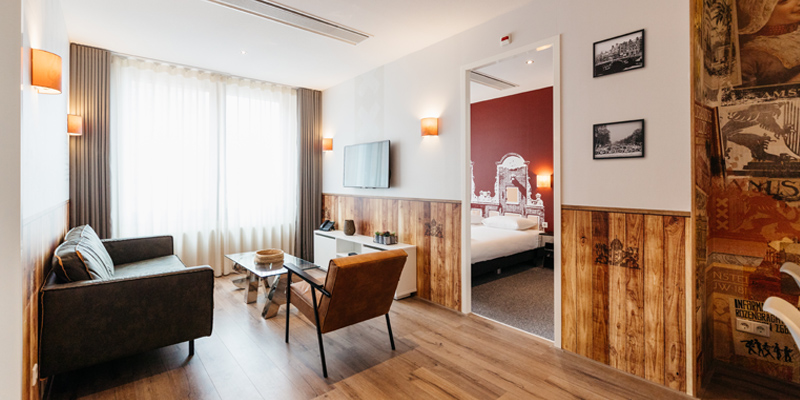 Spacious apartments
Is this the spacious apartment, with separate bedrooms and a fully equipped kitchen you were looking for? Lots of space for your digital fitness class, endless dinners and Zoom meetings with colleagues. It's the only hotel in Amsterdam that offers that much space.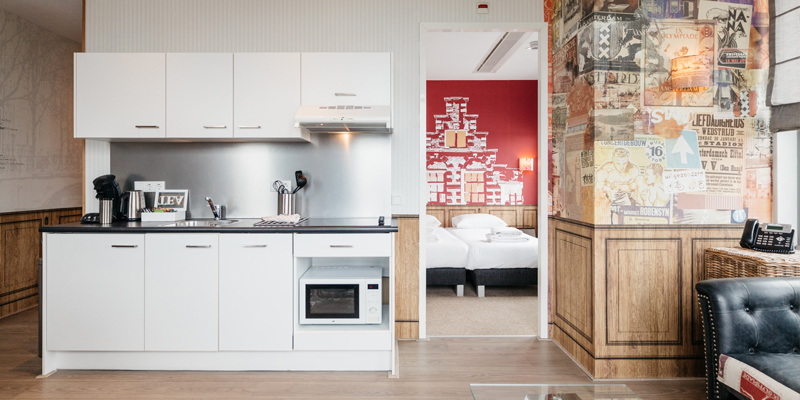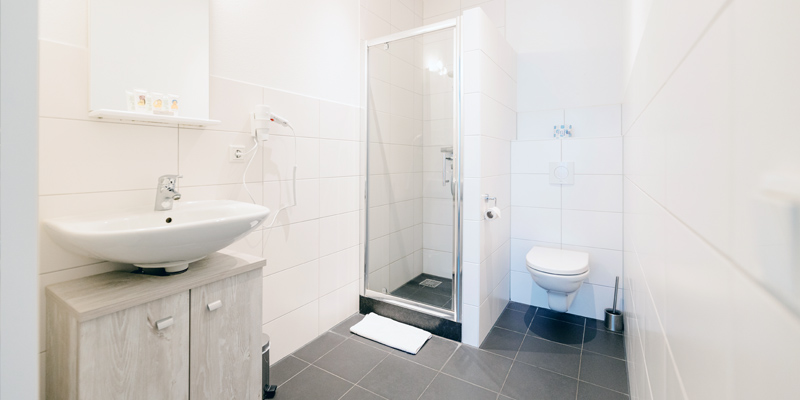 Local buddies
Curious where to find the best coffee bars? Great restaurants with even greater menus? The fastest route to your next meeting? We'd love to help! Our team is 24/7 available for the best local tips and for arranging taxis and Airport shuttles.
Feel at home
As our name already suggests, we are an aparthotel. That means you have your own fully equipped apartment and the services and facilities of a hotel. Need to relax in our sauna? Push yourself to the limit at our gym? Make yourself at home.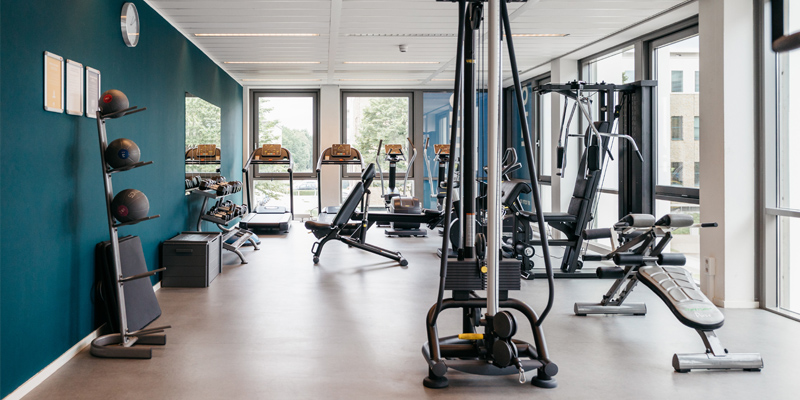 Who's joining you?
Are you travelling alone? We have great studio's available, perfect for business trips. When you're travelling with colleagues, your lover or the kids – or when you want more space – we offer spacious apartments with one, two, three and even 4 separate bedrooms. Our biggest four-bedroom apartment (135 m²) is suitable for 8 people.
 
Benefits of your short stay rental at ID Aparthotel
Can you already see yourself relaxing on the sofa in your apartment while opening a nice bottle of wine? Book your short stay here, and enjoy all the extra's: fitness, sauna, game room, meeting rooms, restaurant, housekeeping, secured parking garage, laundry facilities, room service and a 24/7 front office. We even have a mini market downstairs in case you forgot your toothbrush or deodorant.
Business trip?
You are not the first one to check in at ID Aparthotel during a business trip. Staying at our aparthotel is a smart option for work relocations and extended stays. After a long day Skyping in your dedicated, quiet workspace – there's a big table, high speed Wi-Fi and great espressos – you can sleep in our kingsize bed. After a well-deserved break, you can relax and eat in our restaurant Adam's ID.
Short stay with colleagues? No matter how close you are, having an apartment with (multiple) separate bedrooms could be a good idea. Brainstorm session planned with the whole creative team? We offer inspirational meeting rooms for up to 24 colleagues.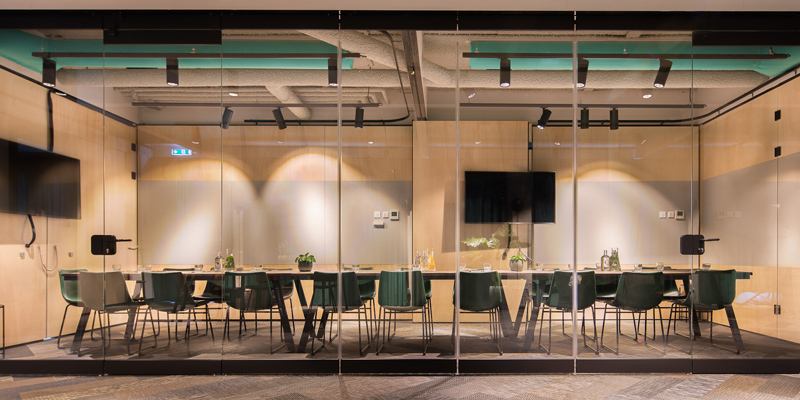 Accesibility
One of the benefits of staying at ID Aparthotel, is that you are close to the city centre of Amsterdam and the 'Zuidas'. Our aparthotel is only a 200-meter walk from Amsterdam Station Sloterdijk, with busses, metros, trams and trains that take you everywhere. Travelling by car? While you are still setting up the navigation, you are already driving on the highway (A10).
West is best
Word on the street: Amsterdam West is the most favourite district of both tourists and locals. Although every neighbourhood in Amsterdam has something unique to offer, Amsterdam Oud-West is something special. In this bustling neighbourhood, you can find trendy cafés, new restaurants and bars, garden courtyards, food markets, and countless shops and boutiques. During your short stay you definitely have to visit the popular neighbourhood De Baarsjes, the Westerpark and De Jordaan. Ready? Just hop on your free city bike and ask for our best cycling routes. Let's go, vamos, on y va!
Aparthotel with restaurant
Don't feel like cooking in your own – fully equipped - kitchen? We get it. Just take a seat at our restaurant ADAM's ID or at our sunny terrace. Start your day with a delicious breakfast and a cappuccino, enjoy a refreshing lunch and a delicious street-style dish after a long day of work, or discovering the city. Our chefs travel the world to serve you the best global street-style dishes.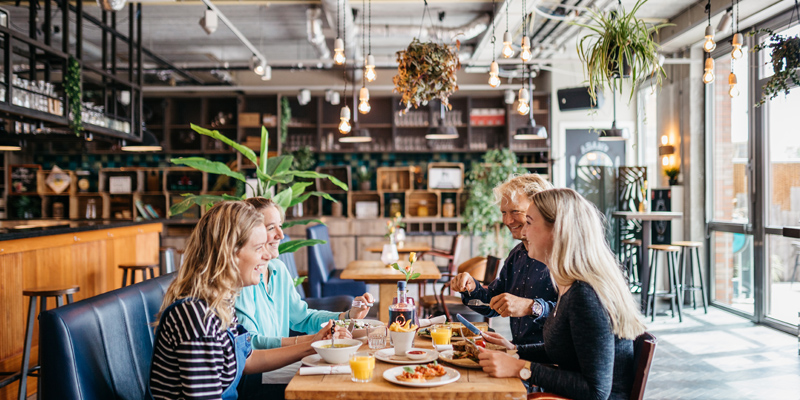 Discover your apartment
Your apartment has a fully equipped kitchen, spacious living room and an en-suite bathroom. Specific details? We love them! For example, each room is equipped with inspiring cookbooks and Amsterdam murals. Each apartment has its own unique look & feel. Once you're here, you don't want to leave.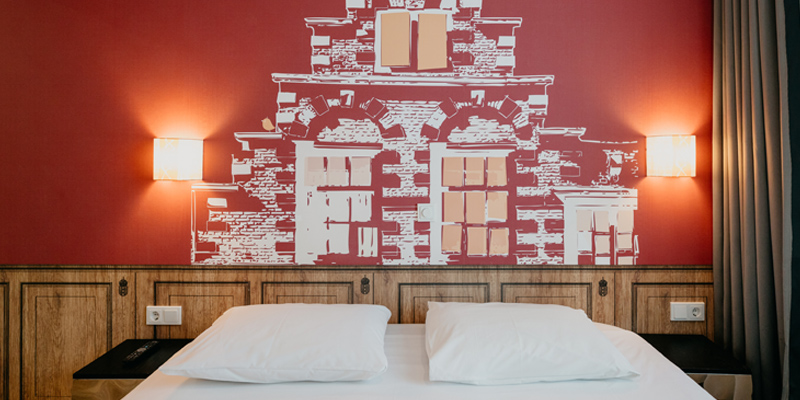 Ready for take-off? Notify our short-stay specialist!
Questions? Thoughts? Or do you want to book your short stay right now? Contact us, and we'll take care of the rest!

BOOK NOW

Choose your favourite short stay apartment in Amsterdam